H2OPro is more than just a Smart Sprinkler Timer.
The H2OPro (8 zones) is an EPA WaterSense Certified smart irrigation controller which adjusts watering schedules based on local weather but becomes much more with the optional add-on flow sensors. The add-on H2OPro-Flow sensors expand the controller capabilities so that it can learn the typical water flow for each zone in your yard, track your actual water use, detect and report water leaks or under-watering caused by blocked or damaged irrigation lines.
Check your local water utility for Rebates on the EPA WaterSense Certified H2OPro Irrigation Controller
Manage Using Your Smartphone
Easily create manual watering schedules or auto watering schedules based on EPA WaterSense
Schedules are shown in an intuitive calendar format
H2OPro monitors past, current and future local weather via the internet then auto adjusts watering schedules
Set temperature and wind protection to avoid irrigation system damage and ineffective watering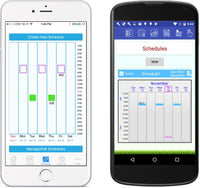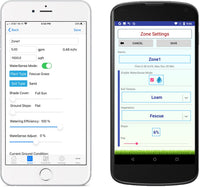 EPA WaterSense Certified
Create auto watering schedules by simply selecting the soil, plants and terrain for each zone in your yard
Rainfall, wind, humidity, temperature and other factors are used to automatically tailor the watering needs for each zone
H2OPro will automatically apply the amount of water necessary to keep your yard healthy
If you prefer more control over the watering of your yard, traditional manual schedules can be used with the option to automatically skip watering based on past, current and future rainfall amounts
Add-On Flow Sensors
Receive daily, weekly or monthly e-mail with total water use for each zone
Receive e-mail alerts when water leaks or low flow are detected for any zone
System will auto shut-off any zone instantly when a major leak is detected
Customize water alerts and shut-off limits
Stores 1 year of water usage history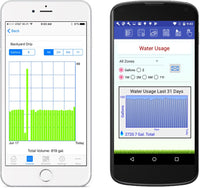 How It Works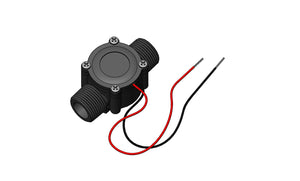 Real-Time Water Flow
H2OPro tracks your actual water flow using H2OPro-Flow sensors which precisely measure flow to within +/- 10%.
Simple Installation
The H2OPro-Flow Sensors have 3/4" NPT fittings which are compatible with standard irrigation system water lines. The flow sensors connect directly to your valve control wires so no need for batteries or additional wiring.
Flexible Configurations
H2OPro can manage as many as 8 watering zones so you can install between 1 and 8 flow sensors depending on the design of your irrigation system. Flow sensors can be installed after each valve or before a manifold with multiple valves. The advantage to installing one flow sensor after each valve is that this allows the H2OPro controller to detect if a specific valve is faulty. But no matter whether you install 1 or 8 flow sensors, H2OPro can still perform water flow measurements independently for each zone and alert you to leaky or clogged water lines. 
Smart Detection
H2OPro-Flow sensors can be connected to the control wiring for any nearest valve or directly to any H2OPro sprinkler timer zone terminal which greatly simplifies installation. H2OPro will then auto detect where you have installed the flow sensors and track the water use for each zone.
About H2OPro
Why Does It Matter?
Water is one of the most precious resources on the planet. Yet, we waste millions of gallons every year. A typical homeowner with irrigation can use more water irrigating their yard than all other uses in the home. Unfortunately, a lot of this irrigation water is needlessly wasted due to leaking sprinkler lines, broken valves, or over-watering.
Our Mission
Our goal is to provide products which solve real problems and help the environment at the same time by making your home run more efficiently. The H2OPro system was designed to give home owners the tools needed to save both water and money. Most consumers don't realize how much water and money they are wasting when irrigating their yards because traditional sprinkler timers do not measure actual water flow. The H2OPro system tracks your actual water use and alerts you when your irrigation system is not operating properly. H2OPro does the work for you and makes managing your sprinkler system easy so that you can save water, money and time while helping the environment.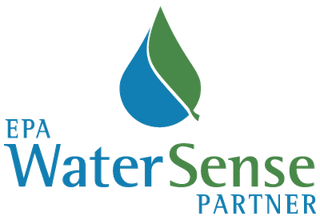 System Includes:
H2OPro Smart Sprinkler Timer
15VDC AC/DC Wall Mount Adapter
Wall Mounting Hardware
Quick Start Guide
Features:
Controls up to 8 Zones plus Master Control Valve
WiFi: 804.11 b/g/n, 2.4GHz
Compatible with standard 24VAC and 12-24VDC Solenoid Valves
Compatible with H2OPro-Flow Sensors (HA-1032)
1 Year Warranty on H2OPro Smart Sprinkler Timer
Optional Accessories:
H2OPro-Flow Sensors (HA-1032) for tracking water use, detecting leaks or low flow, receiving e-mails alerts and monthly water use reports
1 year warranty on Flow Sensors
Use 1 to 8 Flow Sensors depending on specific irrigation system layout. Simplest option is to install 1 Flow Sensor at main input
System Requirements:
Power: 120V/60Hz
WiFi Router: 2.4GHz, 804.11 b/g/n
Weather monitoring feature requires Internet access but H2OPro Smart Sprinkler Timer will operate without internet
Smartphone with iOS 9.2 or higher, Android 4.3 or higher